Save you the desire to sit on the verandah with a glass of wine and look over the tranquil waters of the Frankland River.
During the day hire a canoe from, pack a picnic and make your way up this magical river to Monastery Landing. This peaceful river winds its way through forests of Tingle and Karri trees.
Throw a line in and maybe you will hook a bream or whiting.
In the evening eat in or enjoy the wonderful cuisine at one of our local restaurants.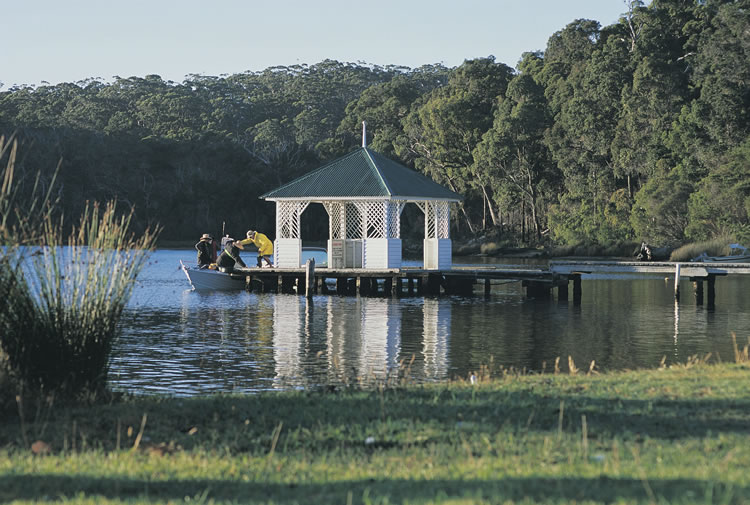 Walpole is the home of one of the States most impressive and award-winning nature-based attractions in the Valley of the Giants.
It offers two unique experiences – you can walk through the trunks of some of the oldest trees in the State in the Ancient Empire, or meander through the tree tops at a height of 40 metres on the Tree Top Walk.